Viewing a Property, Covid-19 Advice.
20th June 2020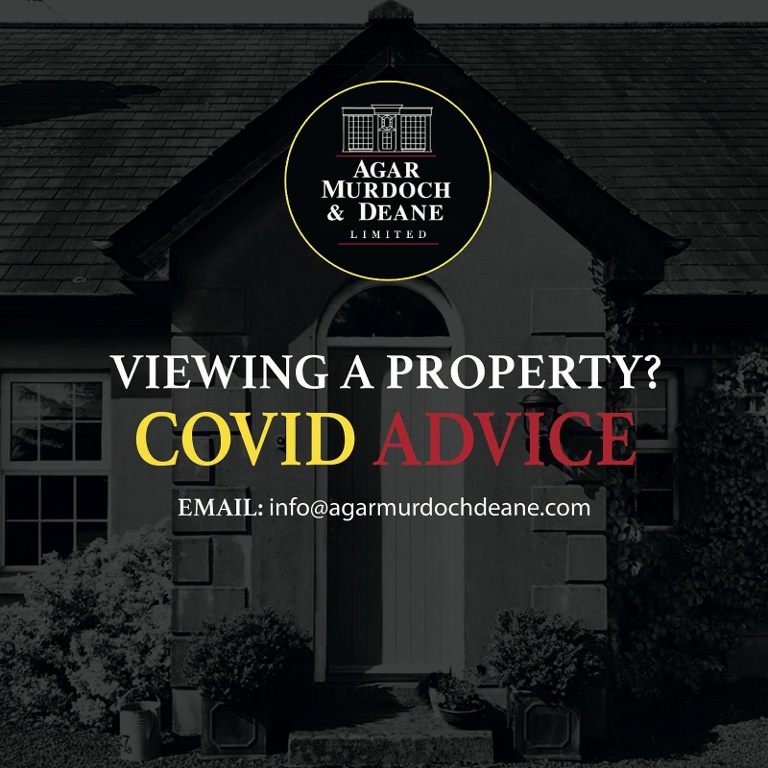 Please take a few minutes to read our Property Viewing Advice in light of Covid-19, on our social media pages on Facebook and Instagram, @agarmurdochdeane.
Doing your homework first, asking us any questions, checking out the property details on our website and its locality, prior to making a viewing appointment, will mean you are better prepared and limit the time spent in the property.
Let us know if you are shielding/high risk/showing symptoms of Covid-19 please and we will have to cancel appointments until it is safe to do so.
Don't forget to take your facemask, gloves and hand sanitiser with you to the viewing, adhere to social distancing guidelines and avoid touching surfaces, as this will be the "new normal" going forward.
We appreciate all your help and consideration in these strange times. Thank you and stay safe!