Pastures New in 2021!
31st December 2020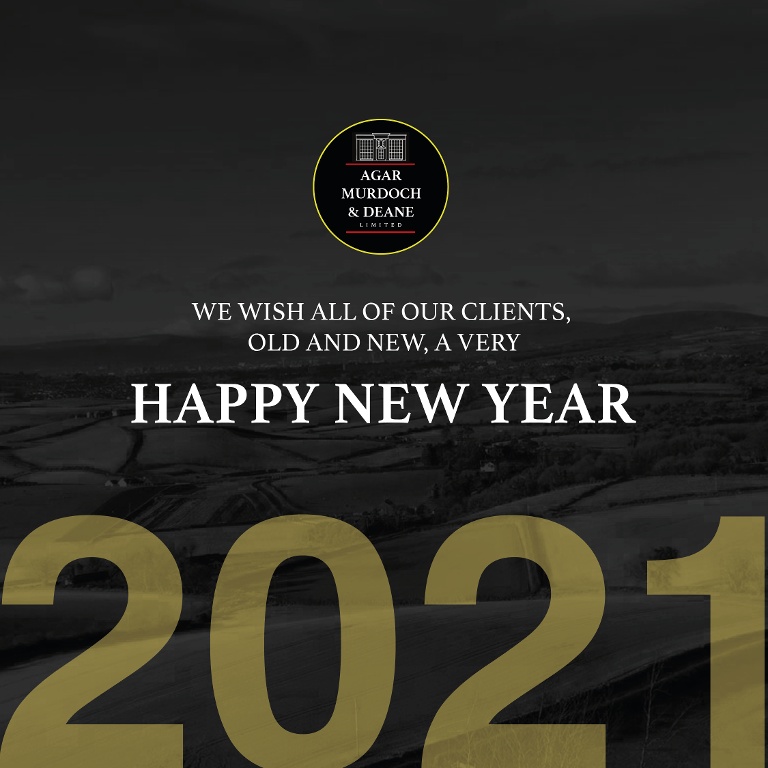 If you're searching for a new home either "To Buy" or "To Let" in the New Year, then we are here to help make that dream a reality. I'm sure you will agree that 2020 has been a difficult old year!
Despite what has been going on across the world, there have been some positive signs in the local property market and the Stamp Duty Holiday is helping enormously.
As we look to the New Year, perhaps you are considering a house move that will give you and your family more space, a home office or a garden to grow your own vegetables in.
Have a look at our website, www.agarmurdochdeane.com to view a wide range of properties and sites available. There's plenty to tempt you on the home front.
Some of you may be considering selling your home and did you know that we offer a free valuation service?
Please do get in touch with our Comber office on 028 91 872522 for more information or drop us an email at: info@agarmurdochdeane.com
Don't forget to sign up to our Mailing List on our website, to receive property alerts for new properties coming on.
Please follow us on Instagram and Facebook @agarmurdochdeane to like and share our properties.
Thank you so much to every one of our clients and friends for your support. We are so grateful to you all.
We are open for business as usual, from our new Comber location on Monday 4th January 2021.
We wish all our clients, old and new, a very Happy and a Healthy New Year!
With our best wishes for 2021 from us all at Agar Murdoch & Deane.